Michael Burry, un gestor tan atípico como brillante.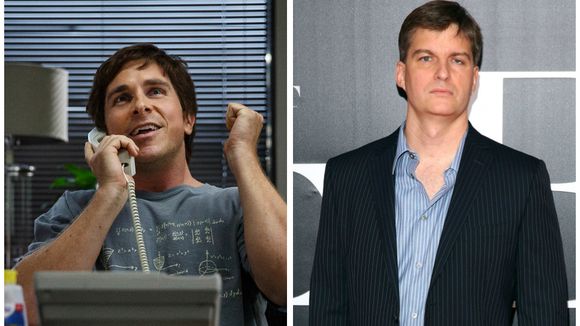 Nuestro amigo Marc Garrigasait, gestor de Koala Capital SICAV y Panda Agriculture & Water Fund FI, ha publicado en su blog Investors Conundrum el que probablemente sea el compendio más completo de datos y reflexiones recopiladas del Dr. Michael J. Burry, famoso por sus más que brillantes inversiones contra el mercado hipotecario norteamericano en plena burbuja de hace una década. Muchos lo recordarán por ser el personaje protagonista de la película "The Big Short", film imprescindible tanto para profesionales como para neófitos de las finanzas.
.
En su artículo, Garrigasait comenta aspectos muy interesantes del personaje, como su origen alejado del sector financiero y del abrumador mundo de Wall Street, puesto que abandonó su profesión como neurólogo en California para dedicarse a la gestión de dinero propio y de terceros. Su perfil profundamente -que no tozudamente- contrarian y su convicción de que no sólo es perfectamente posible que el resto del mundo se equivoque sino que además es muy probable, hacen del Dr. Burry un gestor excepcional en todos los sentidos. Como veréis en el siguiente párrafo, su pasión por estar en lo cierto a largo plazo, contra el estúpido consenso del Mercado, supera su afán por ganar dinero: "I might even make an error. Hey, I admit it. But I don't let it kill my returns. I'm just not that stubborn. In the end, investing is neither science nor art – it is a scientific art. Over time, the road of empiric discovery toward interesting stock ideas will lead to rewards and profits that go beyond mere money-."
.
Entre las notas y comentarios de este compendio de pensamientos de Burry, encontraréis repasos de acciones del sector inmobiliario, tecnológico y de todo tipo. Conclusiones complejas que abarcan análisis de empresas y valoraciones que hace el Mercado de las mismas. Habla de análisis macroeconómicos, de market timing, de comportamiento inversor, errores, fundamentos y un larguísimo etc. Siempre con su visión vehemente y fundada sobre las bases del value investing y del margen de seguridad. En definitiva una mente privilegiada que ha bebido permanentemente de la fuente de Graham, pero que a su vez es capaz de reconocer que la inversión value no es infalible, y que sólo reduce las probabilidades de fracaso en la selva de los Mercados.
.
Aquí tenéis el documento completo en pdf para poder aprender de un maestro excepcional. No tiene desperdicio: Learning from Dr. Michael J. Burry's Investment philosophy 2016 10 18